Behind the scenes at the Lady Antebellum show in studio!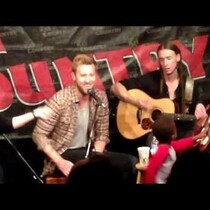 Posted November 20th, 2013 @ 7:05am
969 The KAT, ABC, and Lady Antebellum honored a Veteran at our in studio performance this week.
During the last song, Lady Antebellum brought up the Veteran's son to help them out... little did they know THIS would happen!